WSRI Exchange : Detecting CC License Violations with Flickr Images on the Web
Oshani Seneviratne
29 August 2008

Overview
Creative Commons Licenses
System Design
Algorithm
Current Issues
Future Directions
Creative Commons Licenses
Attribution
Creative Commons Legal Code defines "Attribution" to be something like: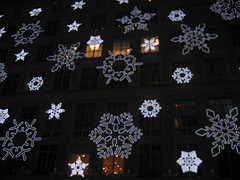 Photo by Oshani Seneviratne, BY-CC-2.0.
System Design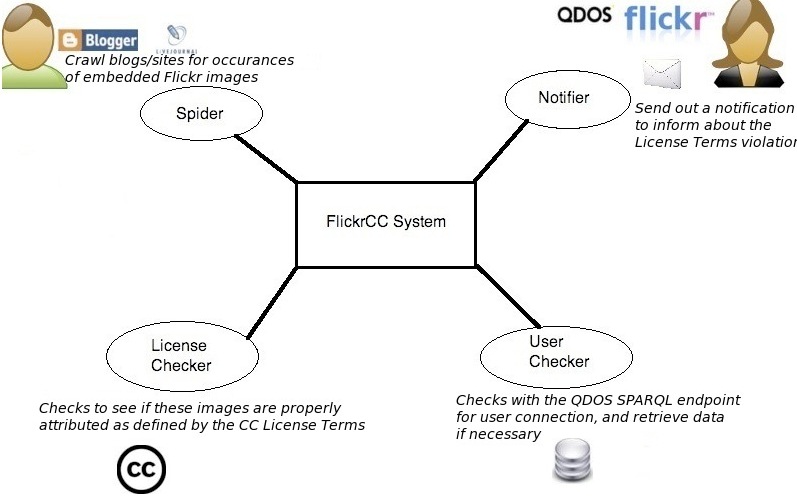 Algorithm
Needs a seed site/blog to crawl
Does BFS on the seed site
Find out embedded flickr photos there
Use the Flickr API to get all the information related to the photo using the photo id
Use the QDOS SPARQL endpoint to obtain the photo owner's data (FOAF URI, etc)
Check for license attribution on the site with all of the owner's data
Current Issues
Does not work if the images are downloaded from Flickr and embedded in the site
Can write license information as EXIF data, but it could be overwritten
BFS is only limited to all the links within the seed site
Locality of the search for creator within the web page should be improved
Notification to user for any license terms violation is not implemented. Needs user consent?
Future Plans
Extend to other CC licenses
Extend to other data usage scenarios (for e.g. YouTube)
Track provenance of images using metadata (instead of relying on the URIs)
Social Verification: i.e. use the FOAF graph to control access for viewing, tagging and commenting on photo sharing sites
Automatically inject the attribution details whenever a photo is linked
Demo
Questions?
Appendix
Creative Commons Schema
From the RDFa schema defined at
http://creativecommons.org/schema.rdf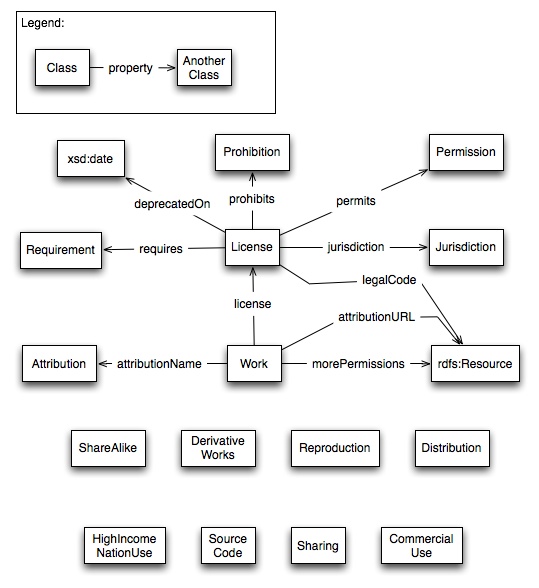 Extended Creative Commons Schema
Schema in N3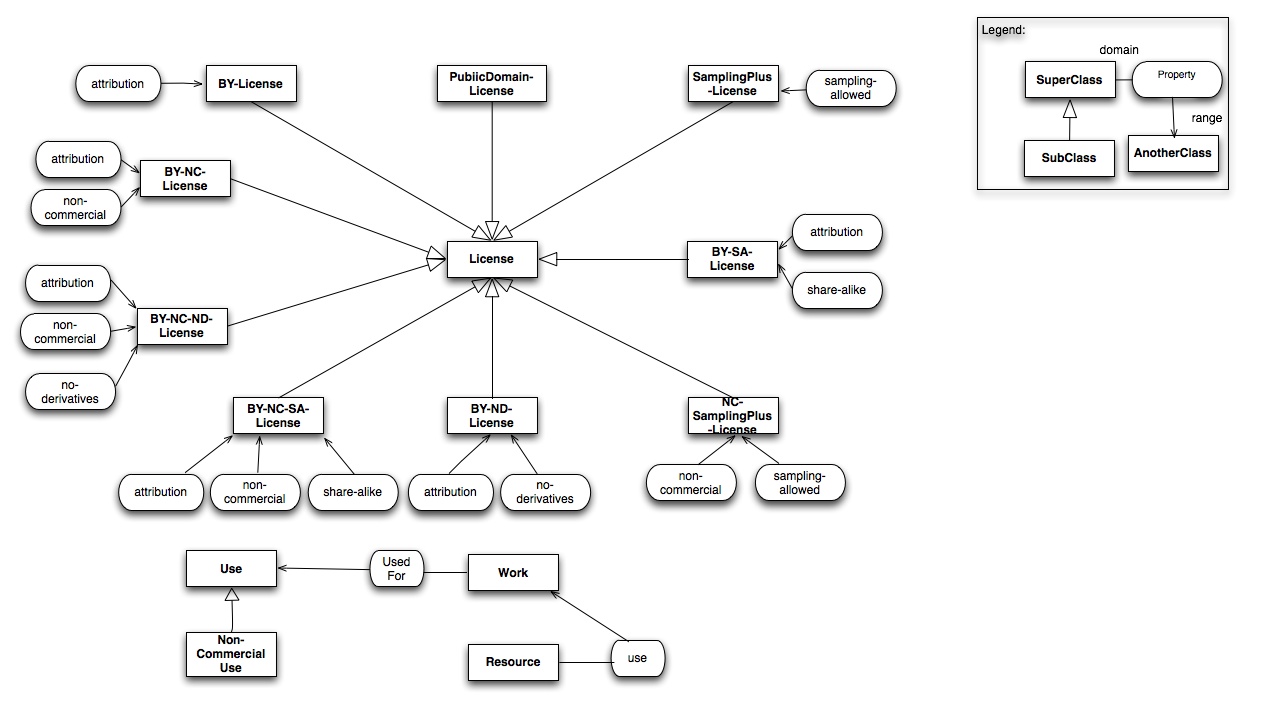 Scenario in AIR (compliant)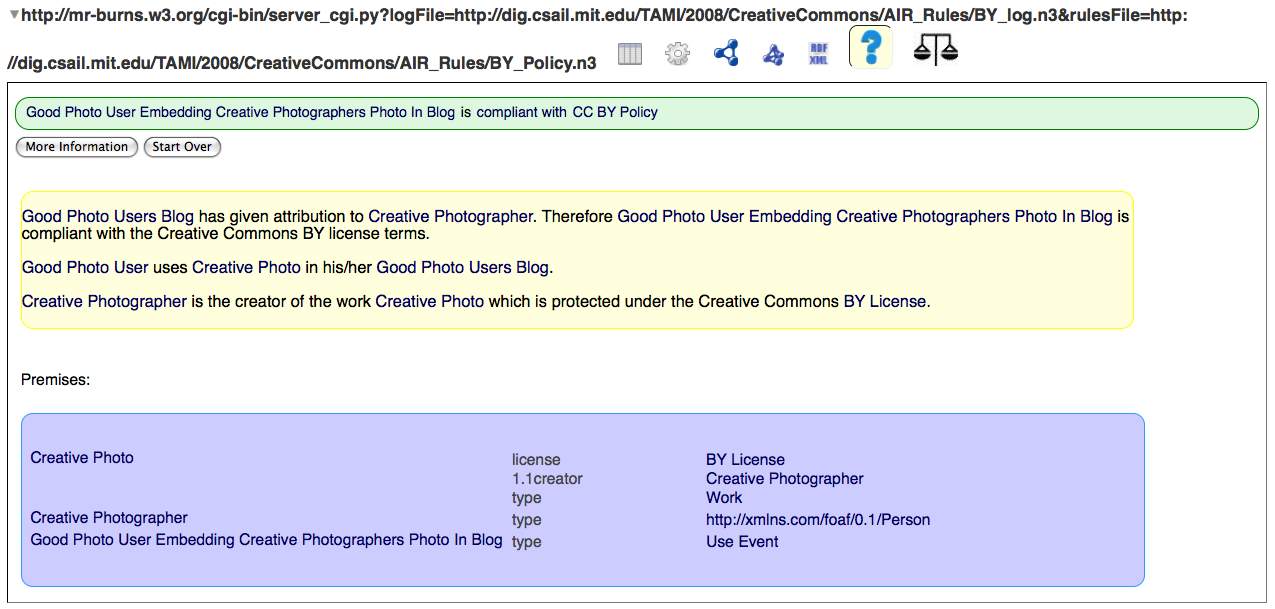 Scenario in AIR (non-compliant)