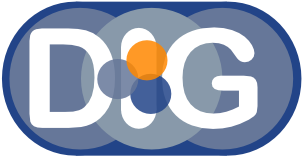 TAMI/End-to-End Semantic Accountability
Scenario 11 - Fusion Center
K. Krasnow Waterman
4 June 2008
---
Hypothetical
This scenario contains real places and organizations. The people and events are fictitious but based loosely on an array of news stories from multiple countries. The scenario was created to highlight certain specific technology challenges and capabilities for accountability appliances.
Scenario Summary
Private data: A man in a vehicle was observed apparently taking photographs of security guards at a private nuclear power plant. One of the security guards took photographs of the man and his car and turned them over to the local police. The photographs provide a clear picture of the vehicle and most of its license plate, but a blurry photo of the man.
State data: The local police looked up the license plate and then ran the owner's name in NCIC; the owner was a twice-convicted arsonist. The local police then looked up the owner's drivers license. Because the security guard photo was blurry it was not possible to match the drivers license photo; however, there was nothing in the drivers license photo that ruled out a match. The local police opened a criminal case investigation and created an ISE-SAR with all of the above information. The ISE-SAR is available to other local and federal agencies through the Central Florida Intelligence Exchange (CFIX).
Federal data: The local officer asks the ISE Alert system to notify him if anyone anywhere else has information about the subject. The ISE Alert system identifies that there is a match in an FBI file.
TAMI's role: TAMI determines whether the relevant rules permit the data to be shared automatically. This would otherwise be quite challenging because the federal rule says not to release the data if the state rules would permit release of the data to other parties, but Florida has a rule which requires the use of a sender's release rules if those are more restrictive than Florida's release rules. In Scenario A, TAMI concludes that, under the circumstances, the Florida Sunshine Law is equally restrictive as the FBI's rules and so the data may be shared. In Scenario B, TAMI concludes that, under the circumstances, the Florida Sunshine Law is less restrictive than the FBI rule (would permit release of data upon request), so the data may still be shared, but the FBI rule must travel with the data and be honored by Florida. In Scenario C, the local police decide to create an alert for distribution to private security professionals and TAMI determines whether information excerpted from the FBI alert can be included.
Chronology
October 26, 2008:

6:44 AM:

William Parker, was a security guard on duty in the guard shack at the front gate of the Florida Power & Light St. Lucie nuclear power plant on Hutchinson Island, Florida .
Mr. Parker observed a glint of light in the window of a parked station wagon across the street. He watched the vehicle for a few minutes and was able to identify a male in the driver's seat apparently taking photographs of the gate and/or guard shack.
In accordance with FPL security policy, Mr. Parker did not approach the vehicle, but took photographs of the vehicle and driver, entered a report in the company's security log system, and contacted the St. Lucie police.

7:35 AM:
8:42 AM:

At Detective Grace's request, Mr. Parker emails his report and photographs to the Detective.

9:10 AM:

Detective Grace logs on to his computer and opens Mr. Parker's email and the attached photographs. The photographs show that the vehicle is a dark blue compact station wagon. The license plate number is mostly but not entirely visible in the photos.

9:17 AM

October 30, 2008

1:17 PM

Detective Grace receives the fax report. The 9th item on the list is a license plate associated with a dark blue Saturn station wagon owned by Theodore A. Lewis of Lake Worth, Florida. There are no other licenses associated with a dark blue station wagon.

1:39 PM

Detective Grace asks the Florida DMV for a copy of Theodore Lewis' drivers license.

November 1, 2008

10:12 AM

Detective Grace receives the a copy of Mr. Lewis' drivers license.

Although Mr. Parker's picture of the Saturn driver is not clear, there is nothing about the photo that is obviously different from Mr. Lewis' drivers license photo. T
The license indicates that Mr. Lewis is a foreign citizen but legal permanent resident of the United States.

12:02 PM

Detective Grace accesses the National Crime Information Center to see if Theodore Lewis has any prior criminal history or current outstanding warrants. He discovers that Mr. Theodore ("Teddy") Lewis has been twice arrested on arson charges.

2:57 PM

With the approval of his supervisor, Detective Grace opens a criminal investigation of Theodore Lewis.

4:15 PM

November 5, 2008:
---
K. Krasnow Waterman
4 June 2008