Data-Purpose Algebra: Modeling Data Usage Policies
Lalana Kagal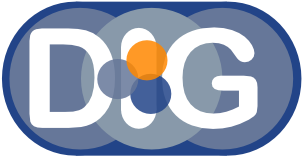 Decentralized Information Group
MIT
Computer Science and Artificial Intelligence Laboratory

Overview
Privacy protection in large scale decentralized systems
Privacy policies

Not just about preventing access to certain information
Also regulates what you can do with the information - statistical analysis, research, civil case, criminal investigations, etc.

Must take usage restrictions into consideration while reasoning about privacy
Possible Enforcement Mechanisms

Specific tools that enforce usage restrictions E.g. Provenance Aware Documents: http://dig.csail.mit.edu/TAMI/harveyj/provenance-final/thesis-presentation.html
Reason over annotated transaction logs and audit trails to check if any violations occured
Our Approach
Open systems

information about individuals is easily obtained - web, public records, etc.
difficult to prevent information leakage
tools can be bypassed

Facilitate compliance of usage policies by reasoning over audit trails
Aimed at environments where audit trails are usually stored such as government organizations and scientific analysis
TAMI: Transparent Accountable Datamining Initiative
Case Study: Privacy Act(5 USC § 552a)

Part of the Privacy Act
"Data collected about US citizens can be used only for the purposes for which it was collected"
What is Data Purpose Algebra (DPA) ?
A model for realizing privacy policies in terms of allowable uses of information
Subclass of privacy policies that restrict how data can be used in terms of the path by which the data was obtained

Examples: Privacy Act, digital rights management
Data Purpose Algebra
What does DPA do ?
Describes the ways that the use of data may be restricted
Describes how restrictions are transformed as data is processed and passed from one agent to another
How does it work?
Restrictions over how and what data can be mined, used, and shared
Data can be sent from one entity to another. The use of this data is further restricted by sender
Restrictions on the uses of data can be formulated as algebraic expressions
Expressions describe how restrictions can be computed from provenance (history) of data
Unary Process
Agent: a'
Data item: i
Content: Qd(i)
Category: Kd(i)
Source: Ad(i)
Purpose/Use: Pd(i)
New purpose/use: function of (Pd(i), Ad(i), a', Kd(i))
Possible to have other attributes of data
Binary Process
Agent: a''
Two data item: i and j
Content: Qd(i) and Qd(j)
Category: Kd(i) and Kd(j)
Purpose/Use: Pd(i) and Pd(j)
New purpose/use: function of (Pd(i), Pd(j), Ad(i), Ad(j), a'', Kd(i), Kd(j))
Example Formalization: Privacy Act
"Data collected about US citizens can be used only for the purposes for which it was collected"
When an agency collects information (stored in Systems of Records (SOR)) about US citizens, the agency must provide a System of Records Notice (SORN)
SORN describes what kind of information was collected, for what purpose, what it can be used for
Modeling the Privacy Act
SOR: r
Its SORN: n

Sources: Where the data was obtained from (Os(n))
Data categories: Type of data (Ks(n))
Purposes: What the data was collected for (Ps(n))
Routine uses: What the data can be used for (U(n))

Recipients: Who the data can be sent to (OR(n))
Category of data: Type of data (KR(n))
Purposes: What the data can be used for (PR(n))
Modeling the Privacy Act (cont)
When information is put into a SOR (collected), or moved from one SOR to another (shared), its uses can be computed as
Purposes of data item in SOR
Applicable Routine uses

Authorized purposes
New authorized purposes
New data item
Implementation Details
DPA: Scheme
SORs, SORNs: RDF
Transaction data/Audit trail: RDF
Background & Future Work
Related Work
P3P, APPEL, XPREF
EPAL
XACML, KAoS, Rei
ContextBroker, Semantic eWallet
Future Work
Conflicting usage restrictions
Issues related to combining anonymized data
Modeling privacy policies that are not dependent on the path by which information is obtained
Summary
Summary
Algebraic approach for modeling allowable uses of information
Suitable when restrictions on data use are determined by path by which information is obtained
Not suitable when usage restrictions are independent of path - time or content dependent
More information