Semantic Clipboard of the Tabulator
---
---
The Semantic Clipboard is included in the Tabulator.
Download and install an unofficial experimental release to try out the Semantic Clipboard.
---
Once you have installed the Firefox extension you will be able to copy and paste images with their license information.
Note that the license metadata should be available in RDFa for the images you wish to copy.


| | |
| --- | --- |
| For e.g. find me all the images that can be used for a commercial purpose. | |
---
The design of the Semantic Clipboard is given below: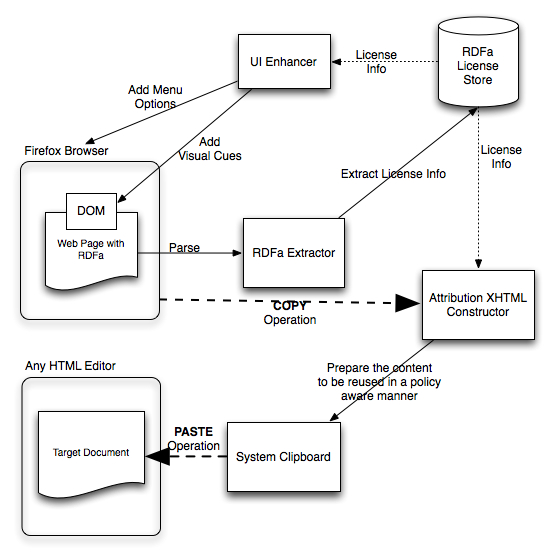 We are looking for efficient ways to speed-up the RDFa parsing of the Semantic Clipboard.
---
No known issues yet.
Found any? Please report it on the Tabulator Issue Tracker. If you are unsure whether it is a bug or a feature check with the Tabulator developers first by asking on the developer list: tabulator AT csail DOT mit DOT edu
---